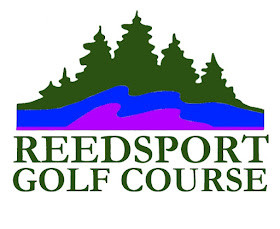 Nestled just beyond a quiet residential neighborhood, a few blocks off US 101 in Reedsport, Reedsport Golf Course (formerly Forest Hills CC) is set among mature spruce, fir and alder. It is well wind-protected, relative to other Oregon Coast golf courses.
Reedsport Golf Course is well-maintained, with excellent greens, and is an especially-enjoyable course to play. The regulation nine-hole course features two par-3 holes, five par-4 holes, and two par-5 holes. Each hole has four sets of tee boxes, and is rated for several tee combinations. Golfers of all skill levels will enjoy their experience at Reedsport Golf Course!
Information Disclaimer
Course length, rating and slope is based on middle-tees where applicable. Information is kept up-to-date from season-to-season and is drawn from the course's own website. You can visit this Reedsport Golf Course website directly by clicking here.