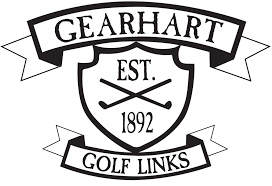 You won't believe the "NEW" Gearhart Golf Links! We have restored the 130 year old Gem to its true Links identity by removing select trees and expanding the view corridors. The putting greens are firm and fast, and the now open sight lines to the surrounding mountains are spectacular.
In 1891, before any formal golf course existed west of the Mississippi River, a clatch of homesick Scotsmen confounded the locals by burying tin cans into the dunes and then knocking balls with sticks until they dropped into the cans. For these Scots, the landscape at Gearhart was strongly reminiscent of the native, ancient courses of St. Andrews and Montrose.
Gearhart Golf Links is a public resort course with 18 holes of spectacular, links-style golf located in the town of Gearhart on the beautiful North Oregon Coast. Memberships are also available, and we are open for play 365 days a year. We are even open for "Free Golf" on Christmas Day, with a donation of canned goods for our local food bank. We welcome all golfers, of all skill levels, for a golf experience you won't soon forget!
Information Disclaimer
Course length, rating and slope is based on middle-tees where applicable. Information is kept up-to-date from season-to-season and is drawn from the course's own website. You can visit this Gearhart Golf Links website directly by clicking here.