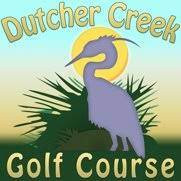 Just four and a half miles west of Grants Pass Oregon, nestled in the beautiful Rogue Valley is the Dutcher Creek Golf course. This picturesque par 70 course golf course is set in pastureland just north of the Rogue River. You'll enjoy a 360 degree panorama of the Siskiyou and Grayback mountain ranges. The only sounds you'll hear are geese overhead, the crack of your drive, and the rustling of the wind through the trees as your ball falls in the hole.
Most of the fairways are wide open, but tree-lined chutes pose challenges on several of the men's tees. The Dutcher Creek Clubhouse offers equipment, clothes, snacks, and beverages. For practice From the patio outside the clubhouse, golfers can relax after their game and observe a panoramic view of the entire course.
The setting here is spectacular. The course is fun for both the novice and the experienced golfer, plus Dutcher Creek is one of the best golf values in Southern Oregon.
Information Disclaimer
Course length, rating and slope is based on middle-tees where applicable. Information is kept up-to-date from season-to-season and is drawn from the course's own website. You can visit this Dutcher Creek Golf Course website directly by clicking here.