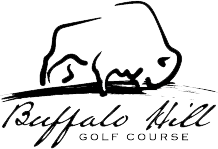 Founded in 1918, Buffalo Hill Golf Club is a historic public golf course in the heart of Kalispell, MT.
Montana golf can best be experienced by golfing twenty-seven holes at Buffalo Hill. The beauty and charm of the Championship 18 along with the scenic splendor and panoramic views of the Flathead Valley and the northwest Rocky Mountains will bring you back time and time again.
The Championship 18 boasts scenic views across the Flathead Valley and plenty of challenge for the avid golfer. Spread out over a unique landscape in the heart of Kalispell, the Champ showcases some of the city's highest and lowest elevations with great views of the Stillwater River, Whitefish Mountain Resort, and Glacier National Park.
Information Disclaimer
Course length, rating and slope is based on middle-tees where applicable. Information is kept up-to-date from season-to-season and is drawn from the course's own website. You can visit this Buffalo Hill Golf Course website directly by clicking here.