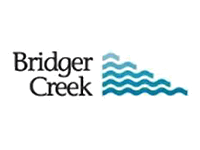 Bridger Creek is located at the base of the Bridger Mountains, only ten minutes from historic downtown Bozeman. Bridger Creek enters it's 26th year as one of Montana's most scenic and challenging golf courses.

Having hosted two U.S. Amateur qualifiers and many state and regional tournaments the course continues to draw rave reviews for it's condition and complexity. But tournament competitions are just a small part of our golf season activity.
Information Disclaimer
Course length, rating and slope is based on middle-tees where applicable. Information is kept up-to-date from season-to-season and is drawn from the course's own website. You can visit this Bridger Creek Golf Course website directly by clicking here.