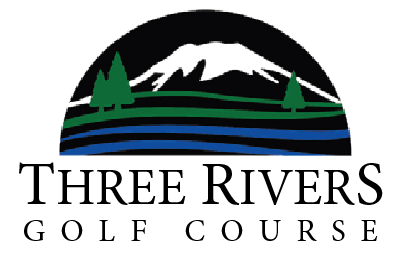 Not far from Kelso, Three Rivers Golf Course offers terrific views and challenging play for golfers at every skill level. Well-groomed fairways and greens keep Three Rivers Golf Course difficult yet friendly, and the staff can offer tips and tricks for playing your best round. Three Rivers Golf Course is a terrific choice for your regular rounds of golf or a new destination for you and friends when visiting Kelso.
Nestled peacefully between the Columbia, Cowlitz and Coweeman Rivers, Three Rivers Golf Course is a beautiful and sometimes challenging course that offers a relaxing day out on the links. Built on a base of silt and sand, the course drains well in wet weather and golfers commute here from up and down the I-5 corridor when other courses are too soggy to play.
Three Rivers is also a beautiful course in the summer, and many local golfers buy annual passes and play nearly every day. The course offers a grass driving range with a covered area and mats for bad weather.
Information Disclaimer
Course length, rating and slope is based on middle-tees where applicable. Information is kept up-to-date from season-to-season and is drawn from the course's own website. You can visit this Three Rivers Golf Course website directly by clicking here.