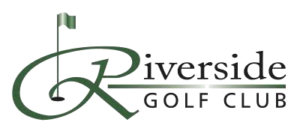 Riverside Golf Course is nestled along the banks of the Chehalis River just minutes off I-5. Our 80 year old course features stunning nature views and a delightful scratch kitchen, making Riverside is the perfect destination for business or pleasure. Our mature 18 hole course is open to the public seven days a week; we look forward to hosting your next round!
Riverside Golf Club, established 1927, has been a staple in the Chehalis Community for almost a century. It is currently family owned and operated since 2007.
Riverside Golf Club began its life in 1927 as a 9 hole course and had its grand opening in conjunction with the neighboring airport. In the mid 1970's Riverside Golf Club expanded into the full 18 holes it is today.
With greens that will amaze any player, Riverside Golf Club is a hidden gem in Southwest Washington. Our 6,155 yard course is a beautiful walk with scenic river views, over twenty different species of trees and white sand bunkers. With a par of 71 the course holds plenty of challenges for players of all abilities.
Information Disclaimer
Course length, rating and slope is based on middle-tees where applicable. Information is kept up-to-date from season-to-season and is drawn from the course's own website. You can visit this Riverside Golf Club website directly by clicking here.