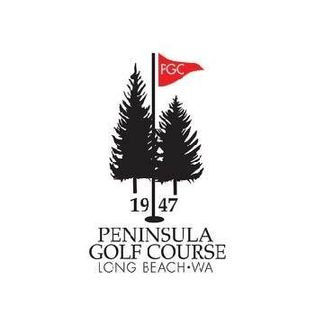 Peninsula Golf Course has been a public golf course since 1947. We are located near the beach on the beautiful Long Beach Peninsula, just one mile north of downtown Long Beach, Washington. A variety of spruce, pine, cascara, willow, alder and rhododendron decorate the course. Tournaments and special events are welcome. Enjoy golfing at its best in one of the most pristine areas of the Pacific Northwest.
Covering 2,306 yards from the back tees, and four sets of tees on each hole, we offer a challenge for all skill levels. Located a mile north of downtown Long beach, our dog friendly course is set on 55 incredible acres with old growth Firs, Sea Pines, and Rhododendrons, where local wildlife is always around the next corner.

Information Disclaimer
Course length, rating and slope is based on middle-tees where applicable. Information is kept up-to-date from season-to-season and is drawn from the course's own website. You can visit this Peninsula Golf Course website directly by clicking here.