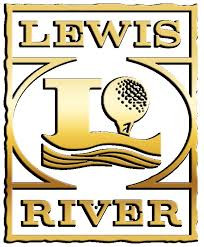 Located 30 minutes north of Portland, Oregon, and just a few minutes (5 miles) east of I-5 at exit 21 (Woodland, Wa.), the Lewis River Golf Course is tucked between the North Fork of the beautiful Lewis River and the evergreen foothills of the Cascade mountains.
The golf course environment contains numerous species of shrubs and trees, framing the beautiful Pacific Northwest valley and the scenic Cascade foothills. The tree-lined fairways require accuracy to score well, and the greens, with challenging contours, are some of the finest you'll putt on in the northwest.

Lewis River Golf Course opened for business in 1967. The course started out as a 9-hole facility opening all 18-holes in 1969. Since then, the course has experienced many changes. A flood in 1996 destroyed six of the nine holes on the back side. The holes were completely rebuilt adding new and challenging changes. Between 1996 and 2000 three of the holes on the front nine were also rebuilt adding distance and beauty to the already scenic setting.
Our Clubhouse was constructed using a rustic NW theme which features log, river rock and hand forged iron accents throughout. Our facility can host golfers and special events in the North Fork Grill and adjoining riverside patio on the ground floor, and in the second floor Great Room overlooking the river, golf course, and patio below.
Lewis River Golf's management philosophy is one of continuous investment. This has led to the many improvements of the past and will continue to provide new and exciting changes to keep the Lewis River experience fresh for years to come.
Information Disclaimer
Course length, rating and slope is based on middle-tees where applicable. Information is kept up-to-date from season-to-season and is drawn from the course's own website. You can visit this Lewis River Golf Course website directly by clicking here.