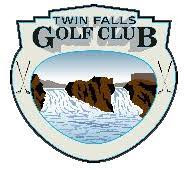 Twin Falls Golf Club offers golfers 18 exciting holes, each with character and personality. This par-68 public course offers a terrific variety of holes with scenic settings, beautiful views and both fun and challenging layouts. The course is perfect for every level of player, from a seasoned golfer to a beginner just starting to play the game.
Twin Falls Golf Club also boasts excellent playing conditions, conducive to all levels of play. It all adds up to offer golfers considerable entertainment and a memorable challenge, certain to keep one coming back.
Information Disclaimer
Course length, rating and slope is based on middle-tees where applicable. Information is kept up-to-date from season-to-season and is drawn from the course's own website. You can visit this Twin Falls Golf Club website directly by clicking here.