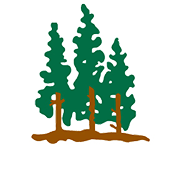 The Scotch Pines Golf Course is a beautiful 18 hole public course, opened in 1962 and located in the rolling foothills of Payette, ID in Southwestern Idaho, approximately 60 miles west of Boise and on the Idaho/Oregon border. The course is open all year round and has a set of tee for all levels of players from advanced (6600 yards from Blue tees) to beginners. It has played host to numerous state-wide competitive events and is highly rated by golf websites and organizations. The course is very walkable and has a fully stocked pro shop and driving range, with a special short game area.
Information Disclaimer
Course length, rating and slope is based on middle-tees where applicable. Information is kept up-to-date from season-to-season and is drawn from the course's own website. You can visit this Scotch Pines Golf Course website directly by clicking here.