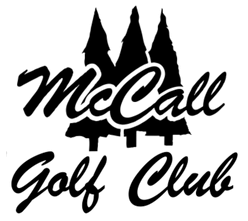 Three, nine-hole courses comprise McCall Golf Club, our beautiful 27-hole facility located in the west-central mountains of Idaho. Established in 1934, our tree lined fairways give way to small, undulating greens. The terrain is gentle and easy to walk, with many natural hazards throughout the course.
Located next to Ponderosa State Park, it is common to see wildlife enjoying the golf course along with golfers. The views and the wonders of Mother Nature surround and are spectacular. Our moderate mountain climate and long summer nights make golfing here a very pleasant experience. McCall provides an incredible mountain golf experience for all levels of play.
Information Disclaimer
Course length, rating and slope is based on middle-tees where applicable. Information is kept up-to-date from season-to-season and is drawn from the course's own website. You can visit this McCall Golf Club website directly by clicking here.