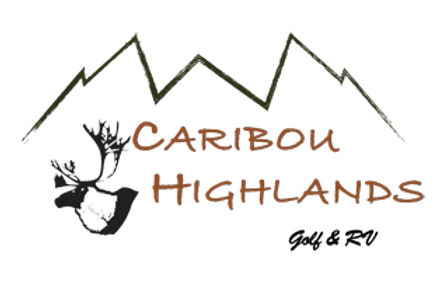 Caribou Highlands Golf Course is a 9 hole, links style course that was built in 1995. The layout provides a fun challenge for players of all ages and abilities. It is watered with a irrigation pivot that waters the surrounding farm ground. Due to this, there are no trees. Instead, the course is a traditional links style golf course with rolling hills, tall native grass areas, and natural lava rocks can be seen flowing through the course.
The holes follow the lay of the land that was formed by ancient lava flows. Tall natural grass areas line most fairways. But do not worry, there is plenty of maintained grass to hit your shots from.
The course is a par 35. There are 3 par 3's, 4 par 4's, and 2 par 5's. We have 3 different tee areas, black, blue, and gold. The tees provide distances for players of all ages and abilities.
Information Disclaimer
Course length, rating and slope is based on middle-tees where applicable. Information is kept up-to-date from season-to-season and is drawn from the course's own website. You can visit this Caribou Highlands Golf Course website directly by clicking here.