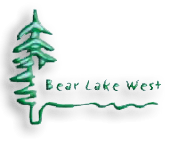 Come out and experience the beauty of Bear Lake West Golf Course. It's a beautiful 9 hole mountain course located above beautiful Bear Lake between Garden City and Fish Haven. We have rental clubs, carts, pull carts and everything else you need including a fully stocked pro-shop.
Other amenities include a Restaurant, and our Sports Bar.
Information Disclaimer
Course length, rating and slope is based on middle-tees where applicable. Information is kept up-to-date from season-to-season and is drawn from the course's own website. You can visit this Bear Lake West Golf Course website directly by clicking here.