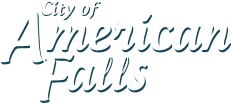 The American Falls Golf Course located at 610 Oregon Trail offers nine holes. It is a short but challenging layout that is easy to walk but carts are available at the clubhouse. Facing the reservoir, the course is open daily during the spring, summer, and fall months.
The challenging layout offers tight, narrow fairways and small greens for the better golfer, yet the course is short enough to be friendly to a golfer who is still working on his or her game.
Information Disclaimer
Course length, rating and slope is based on middle-tees where applicable. Information is kept up-to-date from season-to-season and is drawn from the course's own website. You can visit this American Falls Golf Course website directly by clicking here.