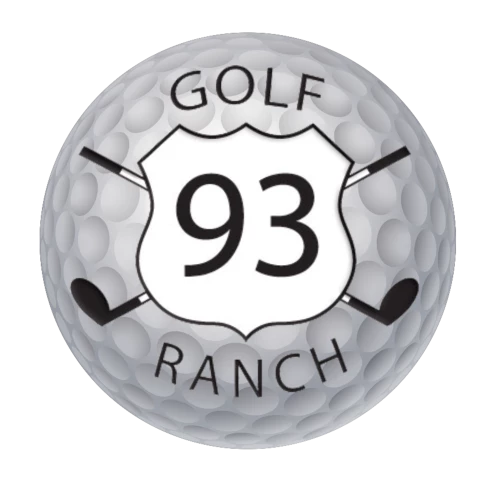 With its wide open fairways and beautiful, sand built greens, 93 Golf Ranch is no longer considered the new kid on the block of golf courses. Located just off Highway 93 in Jerome, Idaho, this 18-hole par 72 course keeps golfers intrigued from start to finish with over 7,100 yards of play. Opened in 1999 by longtime Jerome residents Ed and Sharon Peterson, 93 Golf Ranch is spread out over 180 acres and offers four tee boxes per hole to accommodate golfers of all skill levels. The public course is a links-style design with a canal running throughout the property affecting 8 of the 18 holes.
The course is built on all natural terrain that climbs gently uphill on the north travelling opening holes before playing back downhill to wrap up the front nine. A solid variety of hole lengths, green shapes and challenges exist throughout the track maintaining golfer's interest. The unprotected setting allows wind to play through the course which brings additional variety to the layout. Several of the greens are in shallow bowls which is a welcome and uncommon design trait in the area.
Information Disclaimer
Course length, rating and slope is based on middle-tees where applicable. Information is kept up-to-date from season-to-season and is drawn from the course's own website. You can visit this 93 Golf Ranch website directly by clicking here.