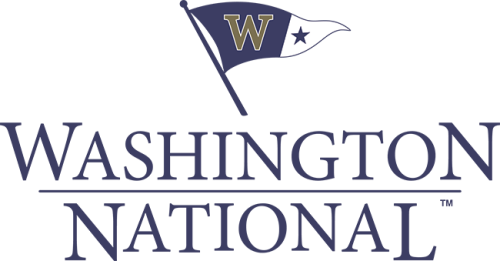 Proud home to the University of Washington's Men's and Women's golf teams, Washington National Golf Club is one of the Pacific Northwest's true gems.
Designed by award-winning architect John Fought, the 18-hole championship golf course features an exceptional array of contrasting aesthetics. Rugged transitional areas dotted with native fescue dissect lush, emerald fairways, and spectacular, white-sand bunkers cradle impeccably maintained greens.
Home to the University of Washington's Men's and Women's Golf Teams, everything about our course is purple and gold themed. From the collegiate branded carts to the signature 18th hole that showcases the purple "W" insignia, Husky Pride is apparent at every turn.
In addition to being a favorite among daily fee golfers, the combination of world-class golf, a comprehensive practice facility, and exceptional service make Washington National one of the Northwest's most sought-after destinations for group outings and other tournaments. This championship golf course has been the site of several collegiate tournaments, including the NCAA regional championships.
Information Disclaimer
Course length, rating and slope is based on middle-tees where applicable. Information is kept up-to-date from season-to-season and is drawn from the course's own website. You can visit this Washington National Golf Club website directly by clicking here.