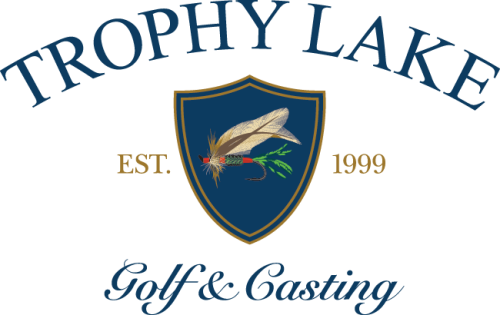 From its quaint, fishing lodge-style clubhouse to its celebrated golf course, Trophy Lake Golf & Casting is a magnificent collaboration of nature and design, capturing the spirit and tradition of the Northwest through its celebration of two of the region's most popular activities – golf and fishing.
Designed by award-winning architect John Fought, the 18-hole, championship golf course carves its way through dense, Northwest forest, offering patrons a welcomed sense of isolation and serenity befitting its location on the Kitsap Peninsula. The layout features sloping fairways, expansive greens, beautiful views of the Olympics and Mt. Rainier, and more than 80 deep-faced, white-sand bunkers strategically placed throughout the course's 7,206 yards.
Adding to the property's appeal, two of the on-course ponds are stocked with rainbow trout, providing a unique fly-fishing opportunity for guests. One visit and the beauty and charm of Trophy Lake will reel you in hook, line, and sinker
Information Disclaimer
Course length, rating and slope is based on middle-tees where applicable. Information is kept up-to-date from season-to-season and is drawn from the course's own website. You can visit this Trophy Lake Golf Course website directly by clicking here.