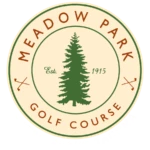 Meadow Park Golf Course is a fun and challenging place to play, practice, and socialize for the whole golfing community. Whether you are a professional tour player, an amateur 6 to 86 years old, or out for a great meal, Meadow Park provides it all at an affordable price.
We are proud to offer a great municipal golf facility for all ages and skill levels. Play our challenging 18-hole Championship Course, the Williams Nine Course, or drive at the range. Enjoy a group or one-on-one lesson from our golf professionals, or grab a bite at our family-friendly bar and grill.
Designed by acclaimed course architect, John Ball, the course has been a fixture in South Tacoma for over 100 years. Now you can also play FootGolf on our Williams 9 course!
Information Disclaimer
Course length, rating and slope is based on middle-tees where applicable. Information is kept up-to-date from season-to-season and is drawn from the course's own website. You can visit this Meadow Park Golf Course website directly by clicking here.