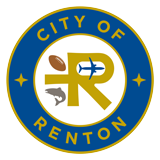 Maplewood Golf Course is a public facility. The course was voted "Best Public Golf Course" four years in a row from the "Reader's Choice Award" of the South County Journal. This par 72 layout is challenging and fun for golfers of all skill levels, plays to just over 6,100 yards from the back tees, and boasts the best public greens in the Puget Sound region. With tree-lined fairways, ponds, creeks, and a friendly staff, our course is well maintained, walkable and fun to play year-round.
Information Disclaimer
Course length, rating and slope is based on middle-tees where applicable. Information is kept up-to-date from season-to-season and is drawn from the course's own website. You can visit this Maplewood Golf Course website directly by clicking here.