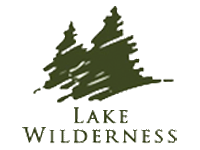 Lake Wilderness Golf Course is a public 18 Hole Course offering short, narrow fairways, testing all skill levels as well as rewarding the accurate shot maker. The large fir trees surrounding the course create a beautiful setting.
Lake Wilderness Golf Course is a Fun layout, is in good shape and a great test of golf for any golfer. Some of the best greens you will putt.
Information Disclaimer
Course length, rating and slope is based on middle-tees where applicable. Information is kept up-to-date from season-to-season and is drawn from the course's own website. You can visit this Lake Wilderness Golf Course website directly by clicking here.