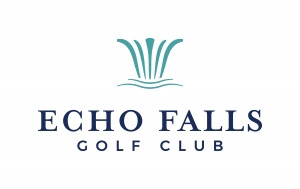 Echo Falls Golf Club offers guests an outstanding combination of country scenery and championship Seattle area golf. The layout features the essence of golf in the Pacific Northwest including two of the most memorable finishing holes the region has to offer.
Golfers will use every club in their bag on the par-70 course designed by renowned architect Jack Frei. The layout features a variety of dog-legging fairways, dramatic elevation changes, challenging par-3s, and two of the most memorable finishing holes the Pacific Northwest has to offer.
Widely considered one of the most difficult par-4s in the state, the 17th hole demands an accurate tee shot and a risk/reward approach over water. A short walk from the 17th green, golfers arrive at the famous par-3 18th hole. Featuring a magnificent island green framed by a cascading waterfall and Echo Falls' majestic Tudor clubhouse, the 18th hole is sure to leave a lasting impression on your golf experience.
In addition to its popular golf course, the high-end facilities and a commitment to exceptional service have earned Echo Falls Golf Club the reputation of providing a first-class experience at an unparalleled value.
Information Disclaimer
Course length, rating and slope is based on middle-tees where applicable. Information is kept up-to-date from season-to-season and is drawn from the course's own website. You can visit this Echo Falls Golf Club website directly by clicking here.