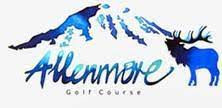 Allenmore Golf Course is an 18 hole, centrally located, public golf course with competitive rates in the heart of Tacoma, Washington. It features meticulously maintained challenging holes, a short driving iron range, practice facility, restaurant and bar, and event center.
Information Disclaimer
Course length, rating and slope is based on middle-tees where applicable. Information is kept up-to-date from season-to-season and is drawn from the course's own website. You can visit this Allenmore Golf Course website directly by clicking here.