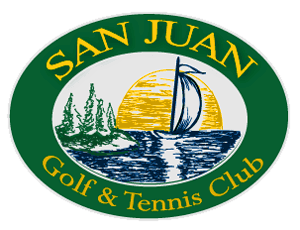 The San Juan Golf & Tennis Club golf course is a 9-hole beauty that won't disappoint. Two sets of tees give it a true 18-hole feel and our greens are simply outstanding! If you haven't yet experienced our unique layout and pristine beauty, hop the ferry and come tee it up! Our golf and tennis club is located in Friday Harbor Washington on beautiful San Juan Island. Come join us for the day or a lifetime!
Information Disclaimer
Course length, rating and slope is based on middle-tees where applicable. Information is kept up-to-date from season-to-season and is drawn from the course's own website. You can visit this San Juan Golf & Tennis Club website directly by clicking here.