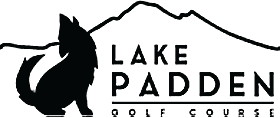 Lake Padden Golf Course is an award-winning and inspiring 18 hole championship golf course in Bellingham, Washington. The golf course is woven through a second-generation old growth forest with trees reaching up to 150 feet tall. This setting offers a golfing experience unlike any other with serenity, peace and unrefined beauty.
A traditional layout, the course has many holes that are tucked away in and make you feel like you are on your own private, personal golf course. Some come out to play golf; others come simply for a walk in the park using golf as the reason. With scenery, golf and service unparalleled, Lake Padden Golf Course is truly a place to experience. The golf course measures 6,575 yards but tends to play 5-10% larger than the actual number.
Information Disclaimer
Course length, rating and slope is based on middle-tees where applicable. Information is kept up-to-date from season-to-season and is drawn from the course's own website. You can visit this Lake Padden Golf Course website directly by clicking here.