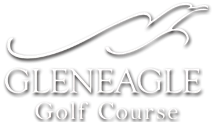 Gleneagle Golf Course was developed and opened in 1993. Playing just 5,949 yards from our championship tees, Gleneagle will test your shot-making skills while providing a relaxing, picturesque backdrop. With 4 sets of tees to choose from, our course is a pleasure for golfers of any skill level to play. Test your accuracy with our fairways, water hazards and sand traps; we have everything you need to challenge you and improve your game.
We take great pride in the quality and consistency of our greens, and we're confident you will agree that Gleneagle's greens are some of the best in the Northwest! So come check out everything Gleneagle has to offer and experience Pacific Northwest golf at its best!
Information Disclaimer
Course length, rating and slope is based on middle-tees where applicable. Information is kept up-to-date from season-to-season and is drawn from the course's own website. You can visit this Gleneagle Golf Course website directly by clicking here.