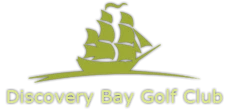 Discovery Bay Golf Course (formerly called Chevy Chase) is a 99 year old golf course with a rich history and simple rural charm.

Discovery Bay Golf Course, featuring 18 holes on the shores of Discovery Bay, is located five miles south of the historic Victorian port city of Port Townsend. Golfers will delight in panoramic views of the Olympic and Cascade mountains and the pristine waters of Discovery Bay. The history and beauty of this unique course can be enjoyed at the best prices for golf on the Olympic Peninsula.
Our practice areas include the ONLY COVERED driving range on the Olympic Peninsula and putting area for your use. Not a Golfer? Discovery Bay Golf Club still has amenities for you. We are set up to handle your events, whether a large tournament or small private one.
Information Disclaimer
Course length, rating and slope is based on middle-tees where applicable. Information is kept up-to-date from season-to-season and is drawn from the course's own website. You can visit this Discovery Bay Golf Course website directly by clicking here.