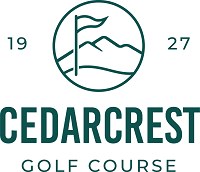 Built in 1927, Cedarcrest Golf Course is Snohomish County's most established public golf facility. Located two miles east of Interstate 5, Cedarcrest is a favorite for golfers of all skill levels. This picturesque 3-star course, redesigned by golf architect John Steidel, offers an unparalleled golfing experience - challenging play, natural beauty, meticulous greens and endless fun. An abundance of mature evergreen trees line the fairways, natural water features are plentiful and the addition of 52 sand bunkers installed in 2010 guard the small undulating greens. Measuring just under 6,000 yards with a par of 70, the course is not long by today's standards, but golfers must be on their game.
Information Disclaimer
Course length, rating and slope is based on middle-tees where applicable. Information is kept up-to-date from season-to-season and is drawn from the course's own website. You can visit this Cedarcrest Golf Course website directly by clicking here.