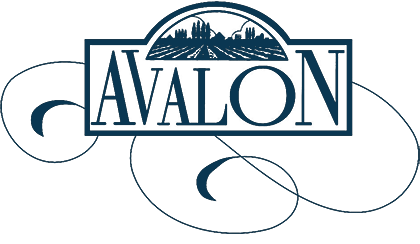 Avalon Golf Links is one of the most unique and beautiful public golf clubs in the state of Washington. Overlooking the picturesque Skagit Valley and offering panoramic views of the Olympic and Cascade ranges, Avalon boasts three exceptional 9 hole layouts, that together make up one of Washington's finest golf experiences. The Club is readily accessible from both Seattle and Vancouver, making it the perfect choice for a golf outing or tournament from anywhere in western Washington and southwestern British Columbia.
The North Nine is unique in that it offers three par 3s, three par 4s and three par 5s. The variety of holes on this nine is fantastic. No two holes play alike.
While shorter than the other nines, the West is also the tightest driving nine of the three. Each of the five par 4s requires accuracy and adequate distance off the tee. The greens are relatively small, which fits in nicely with the shorter nature of this 9 holes. Both par 3s have tough greens to hit. In fact, the new back tee on the 4th hole makes it extremely difficult to make par from 196 yards. A number of holes run East to West, which affords wonderful views of the snow-capped Cascade Mountain Range to the East.
The South nine is truly one of the toughest nines to master in the Northwest, in spite of the fact that it is not too long. What makes the South so very tough is the challenging greens. Trying to avoid downhill putts is critical to your success on this nine. The ball will run away from you repeatedly if you find yourself above the hole. The nine starts with our toughest hole on the course. Even the best tee shot will leave a long iron to an elevated green that slopes right to left.
It is design subtleties, such as these, that truly distinguish the exceptional work of Robert Muir Graves at Avalon. The course design is fair. The player can see the challenges that lie ahead. The greens are absolutely full of character and speed. The holes are diverse and the setting is most serene.
Information Disclaimer
Course length, rating and slope is based on middle-tees where applicable. Information is kept up-to-date from season-to-season and is drawn from the course's own website. You can visit this Avalon Golf Links website directly by clicking here.