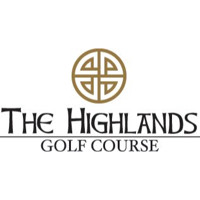 A Pristine 18-Hole Golf Course Located In Post Falls, Idaho. Voted 2021 Best Golf Course in the Panhandle by "Idaho's Best"!
Set atop the hills overlooking Post Falls, The Highlands Golf Course peeks out from among its tall pines and gorgeous Northern Idaho Scenery. The pristine 18-hole course is nestled within the beautiful homes of the Highland Park Estates and offers a challenge to golfers of all skills. The atmosphere is warm and welcoming and is the perfect place to experience true northwest golf with friends and neighbors.
One of the many amenities offered at The Highlands is our practice facility. The practice facility is one of the finest in the area complete with a full size grass driving range and large chipping and putting area.
Be sure to visit The Highlands Grill & Tap House, a full service restaurant and lounge with an expansive outdoor terrace that is the perfect relaxing place to meet friends. Here you will be greeted with a smile and treated to some of the best cooking in the area. Come join us for a casual snack, drink, lunch, or dinner with views of the golf course and surrounding Idaho mountain range. The Grill is seasonal and will open back up each spring when the golf course is ready. It is perfect for hosting a private event or a wedding; call us at 208-777-4089 for more info!
Open to the public and conveniently located minutes from Coeur d'Alene, Idaho and Spokane, Washington off I-90, the Highlands Golf Course is the perfect setting to create lasting memories with the best Idaho has to offer.
Information Disclaimer
Course length, rating and slope is based on middle-tees where applicable. Information is kept up-to-date from season-to-season and is drawn from the course's own website. You can visit this The Highlands Golf Course website directly by clicking here.