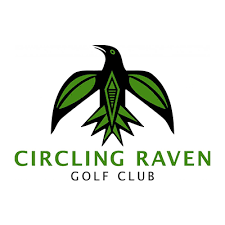 The best North Idaho golf course is Circling Raven Golf Club at Coeur d'Alene Casino Resort Hotel. The multi-award-winning course has been voted as the #1 Golf Course in Idaho by Golfweek Magazine and many others. In a region suited for outdoor activities, you'll understand why golfers travel from near and far to play here.
Coeur d'Alene, a destination known for outdoor activities, entertainment, great food and scenic views, has become a popular city in Northern Idaho. Often underrated, you'll find Worley, Idaho, a mere 25 miles away as a North Idaho golfer's haven. A scenic 45-minute drive from Spokane airport, you'll escape the bustling cities of the Coeur d'Alene to Spokane region and find an amazingly well-designed golf course set amongst the natural beauty of North Idaho's Palouse region. Book a tee time at Circling Raven Golf Club and compete with friends and family, or check out our tournaments and events.
Information Disclaimer
Course length, rating and slope is based on middle-tees where applicable. Information is kept up-to-date from season-to-season and is drawn from the course's own website. You can visit this Circling Raven Golf Club website directly by clicking here.