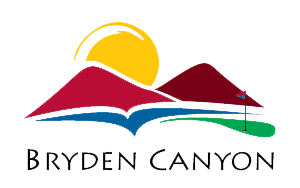 Bryden Canyon Golf Course is a full service golf course with everything one could desire. Not only do we have a scenic 18-hole golf course, if you are looking to work on your game we have a grass driving range and the best short-game practice facility in the LC Valley.
We also have a full service restaurant complete with a completely stocked bar so that you can quench your thirst with your favorite cocktail, beer, or wine. With seating inside the restaurant and outside on the patio, we are the perfect place to host your next special occasion.
Whether you are looking to play golf, work on your golf swing and sharpen your short-game, have a meal, or host a party, Bryden Canyon Golf Course is the perfect place for you!
Information Disclaimer
Course length, rating and slope is based on middle-tees where applicable. Information is kept up-to-date from season-to-season and is drawn from the course's own website. You can visit this Bryden Canyon Green Course website directly by clicking here.