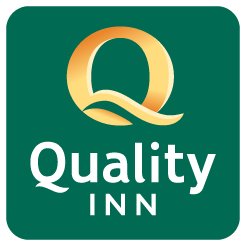 When you've got your sights set on some of Spokane's top events and attractions—from Hoopfest to Splash Down, the Quality Inn® Oakwood will help you funnel more money into your fun. That goes double for business travelers in town for conferences at the Spokane Convention Center or other venues. And for families in town to visit students? We're near Whitworth University and Gonzaga University so we've got your back.
Our friendly service and dependable staff know Spokane and they want to make sure you get the most out of your visit. Stay with us and you'll be able to keep your focus on the reasons for your visit to Spokane. As much as we would love to be the reason you come to town, we know we're just a featured supporting player. But oh we take that role ever so seriously.
From our warm and filling free hot breakfast to the daily newspaper we provide gratis, we'll help you get your day off to a stellar start. Need some time to just kick back and relax or get in a mid-trip workout? Bring your swim trunks and exercise gear. We'll provide the pool, hot tub, exercise room, and towels.
Information Disclaimer
Course length, rating and slope is based on middle-tees where applicable. Information is kept up-to-date from season-to-season and is drawn from the course's own website. You can visit this Quality Inn Oakwood website directly by clicking here.