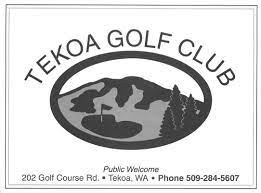 This community golf course is laid out on what was once wheat land so it has rolling terrain to maneuver. Open fairways and good greens. Designed by Waldo Hay, the Tekoa golf course opened in 1960.
Information Disclaimer
Course length, rating and slope is based on middle-tees where applicable. Information is kept up-to-date from season-to-season and is drawn from the course's own website. You can visit this Tekoa Golf Course website directly by clicking here.