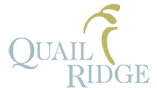 When you come play the Quail Ridge Golf Course, you will experience some of the best golf in Clarkston. Our Clarkston golf course is 18-holes and is perfect for all levels of golfers to be challenged while having a good time. Our idyllic settings will let you step away from life for a little while and focus on your golf passion. You will be able to test your abilities with our lush fairways, beautiful views and our outstanding greens. Immediately after your round of golf, you will be eager to come back and play more.
Information Disclaimer
Course length, rating and slope is based on middle-tees where applicable. Information is kept up-to-date from season-to-season and is drawn from the course's own website. You can visit this Quail Ridge Golf Course website directly by clicking here.