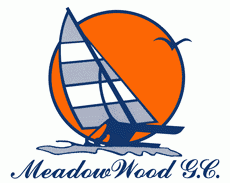 MeadowWood Golf Course is an 18-hole par-72 championship public golf course located in beautiful Liberty Lake, Washington (18 miles east of Downtown Spokane). MeadowWood is a Robert Muir Graves designed, Links style golf course. Opened in 1988, MeadowWood is mainly an open course with strategically placed trees, bunkers, and water features. With a varying set of tees, it can be enjoyed by golfers of all skill levels. In 1996, Golf Digest ranked MeadowWood "One of the Top 10 Best Public Golf Courses in the State of Washington".
Information Disclaimer
Course length, rating and slope is based on middle-tees where applicable. Information is kept up-to-date from season-to-season and is drawn from the course's own website. You can visit this MeadowWood Golf Course website directly by clicking here.