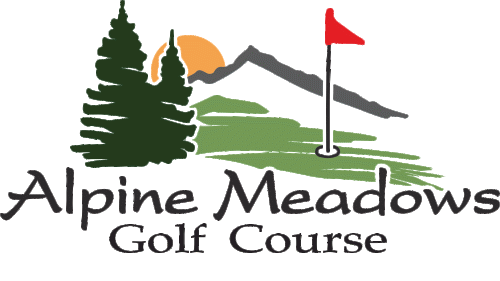 The Wallowa Mountains are the backdrop for Alpine Meadows Golf Course, located in northeast Oregon. Ten minutes from Joseph and an hour and 15 minutes from La Grande, this 9-hole public course offers a challenge for tourists and locals alike. A par 36, AMGC features a wide range of shot selections and difficulty, including two attackable par-fives. Each green has its own character, including several multi-tiered surfaces. Your flat stick may prove to be your most important club given the greens' speed, smoothness, and subtle curves. Wildlife is often seen roaming the course, especially in the late afternoons. AMGC is the perfect course for golfers of all ability ranges.
Whether you are a Golf Pro that is practicing for a competition, a novice golfer looking for a relaxing game, or want to learn golf with the help of a current member, Alpine Meadows public golf course is for you. Tee off on the 9-hole course, practice putting your chip shots on the practice greens, hit a bucket of range balls, grab a drink from the Clubhouse Bar and enjoy your visit down Golf Course Road.
The water feature located on the course is beautiful to look at and will test your skills. Getting your ball passed the pond and over the river and on to the green on #7 and #9 will boost your game!
Information Disclaimer
Course length, rating and slope is based on middle-tees where applicable. Information is kept up-to-date from season-to-season and is drawn from the course's own website. You can visit this Alpine Meadows Golf Course website directly by clicking here.