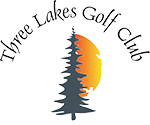 Just minutes south of Wenatchee, Washington on the south side and overlooking the Columbia River, Three Lakes Golf Club is a golf course that is enjoyed by all golfer skill levels. Though relatively short, it will challenge even the best of golfers.
Three Lakes Golf Club has a beautiful grass driving range with an impressive backdrop.
and views of a large section of the Columbia River and surrounding hills and mountains.
Bing Crosby donated his time for an exhibition match to raise money for the building of Three Lakes Golf Course. The foursome was Bing Crosby, Jack Westland (1952 US Amateur Champion), Bruce Cudd (1953 Northwest Open Champion), and Eddie Draper (Washington Sate Open Champion). Crosby 49, and Westland 47, paired off against Cudd 20 and Draper 24, in a "Youth vs. Age" match. This match was held at Wenatchee Golf and Country Club. The exhibition match raised the remaining needed money to start construction.
Information Disclaimer
Course length, rating and slope is based on middle-tees where applicable. Information is kept up-to-date from season-to-season and is drawn from the course's own website. You can visit this Three Lakes Golf Club website directly by clicking here.