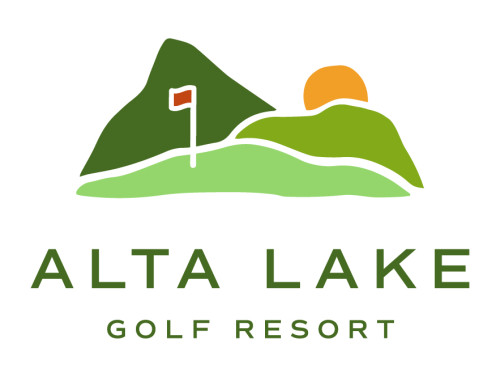 The property originally opened in 1974 as a 9-hole course with giant greens and a tiny motel tucked away on the mountainside.
Since moving and claiming ownership in 1984, the Barth family has called Alta 'home.' Many patrons have watched the kids grow into adults and have children of their own. Perhaps the sense of family is what sets them apart from the rest! 35 years has now passed, the kids are all grown up, and so is the golf course.
Alta now proudly boasts 18 holes of golf, 30 hotel rooms, 3 suites, 6 RV stations, and a wealth of loyal residents and guests that we consider our friends. We invite you to come and share an experience and enjoy the legendary times that we continue to build our reputation on. Wether its a round of golf, or an overnight stay, we look forward to hosting memories that will last a lifetime.
A visit to Alta Lake Golf Resort is more than just vacation, it's an experience that many look forward to year after year. There's something so special about this place, that many have gone from annual visitors to full-time residents. Few businesses remain that can still be called "family-run." The next time you find yourself at a golf course where the father is the PGA Professional, the mother is driving the beverage cart, and four little boys are running around, chances are you've lucked out and discovered us here. We look forward to your arrival.
Information Disclaimer
Course length, rating and slope is based on middle-tees where applicable. Information is kept up-to-date from season-to-season and is drawn from the course's own website. You can visit this Alta Lake Golf Course website directly by clicking here.