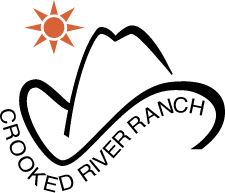 Crooked River Ranch Golf Course, is home to one of the most spectacular holes in golf, the No. 5 Canyon hole. Here you will catch a view of the beautiful Crooked River Canyon and the river from hundreds of feet above. The ultimate challenge for those worthy, is to hit the tee shot across the corner of the canyon wall to the green. At a mere 220 yards to cut the corner, it is just the fear of losing a ball and strokes to par that makes it tough. This is just one of many fabulous sights you will experience as you make your way around the course.
And remember the panoramic views of Mt. Bachelor, The Sisters, Mt. Jefferson to Mt. Hood are spectacular no matter what direction you look. Turn to the east at sunset and you can see Smith Rock shining in the sunlight.
Information Disclaimer
Course length, rating and slope is based on middle-tees where applicable. Information is kept up-to-date from season-to-season and is drawn from the course's own website. You can visit this Crooked River Ranch Golf Course website directly by clicking here.