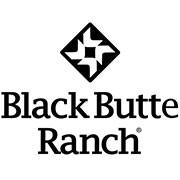 The stunning Big Meadow is a favorite among Oregon's golfers, garnering numerous awards over its 30-plus years. In 2013 it was honored by GolfWeek Magazine as one of the "Best Courses You Can Play" in Oregon. This straightforward Robert Muir Graves design takes golfers through a grand journey of the Oregon Cascades. Updated in 2007, the course stretches over 7,000 yards from the championship tees and features expansive fairways, sweeping cape-and-bay bunkers and elevated green complexes to challenge golfers of all skill levels.
Every component of the course is integrated into the spectacular mountain setting of Black Butte Ranch with towering Ponderosa pines and shimmering stands of Aspen trees. The fourteenth hole presents one of the Northwest's finest golf course photography opportunities, providing golfers with a dramatic view of Three Fingered Jack, a jagged volcanic peak rising above the Central Oregon landscape.
Information Disclaimer
Course length, rating and slope is based on middle-tees where applicable. Information is kept up-to-date from season-to-season and is drawn from the course's own website. You can visit this Black Butte Ranch - Big Meadow Golf Course website directly by clicking here.